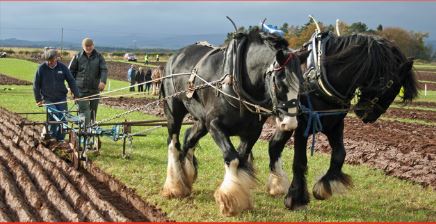 The Scottish Ploughing Champioships take place on the 24th & 25th October 2015 at Wester Greens, Lossiemouth.
Why not try a different sort of day out? These are the 53rd Scottish Ploughing Championships and they also incorporate the "5 Nations Challenge".
There's vintage machinery, horses, trade stands and catering – altogether a great day out!
For further information, download the brochure by clicking here.