Your hosts, Wendy and Colin.
We got married in 2002. Independently, we had decided to give up stressful jobs, working long hours, to go travelling in Africa. Where we met! After a long honeymoon (in a roof top tent, again in Africa), we decided to settle down and 'move to the country' for that oft touted lifestyle change.
For 8 years, we ran a B&B in Elgin, but found a conflict of interests when our young twins needed to go to 2-3 group. At the same time as our guests wanted breakfast! Enjoying tourism, we moved into the self catering holiday business in 2007.
Our First holiday Cottage
At this stage the property market was moving very quickly. We knew we wanted to be in the Seatown area of Lossiemouth. We had put offers in on a couple of places there, but lost out. Then one Friday, Seatown Cottage came on the market, for a fixed price. Unfortunately, we were on our way to Amsterdam for a week. Our solicitor thought we were a little crazy, but we put an offer in on it – unseen! We reckoned if the photos were nice enough to make us want to buy it, it would be nice enough to persuade people to come to stay for a week (and Colin was by then a joiner, so could fix any minor irregularities!)
Colin got home a few days before me, and went to view our new purchase with some trepidation. He called me straight away to say that he loved it. And we haven't looked back since! People have asked if we're stopping at 4. I think so, as more would not allow me to manage them with the personal care and attention that we think your holiday deserves.
Our last Cottage?
2019 brought a slight change to our 'portfolio'. Somehow, I wasn't visiting Burghead, at an hour away from home, as often as I would have liked. When one of our past guests made us an offer, we decided to sell the cottage there and buy something in Portsoy, much nearer to home in Fordyce and a place we both love. Driftwood welcomed it's first guests in March 2019 and has already become a favourite with many return visitors. The Old Police Station, also on Church Street in Portsoy welcomed guests in March 2023, after a long project…. However there may be a new project at 2 Seatown Lossiemouth in 2024…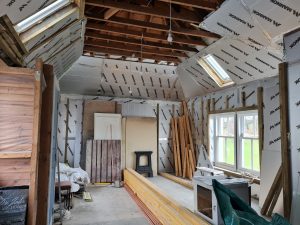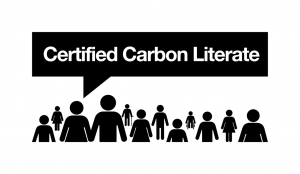 Our Green Credentials
The environment and the sustainability of our business is important to us! I personally drive an Electric vehicle and am an avid recycler. I try to dry the laundry on the outside line whenever possible. I hate using the tumble drier (tho if anyone knows of a different way to 'soften' towels, I would love to hear it!) I am trying to reduce my use of plastics (my laundry detergent is delivered in cardboard boxes (smol) and I am trialling some which just looks like a piece of paper (Tru Earth)!  Toilet paper and kitchen roll comes wrapped in paper from 'Who gives a Cr*p'. Before the advent of Covid-19 and the requirement for cleaners that kill 99.9999% of all bacteria, I used an environmental cleaner, Koh. I also try and buy wonderful free range eggs from a near neighbour and milk in bottles from the local dairy whenever possible. In March 2022 I followed a Climate Emergency Training for Tourism course run by 'Keep Scotland Beautiful' and I am now certified as being 'Carbon Literate'. I continue to make small ongoing changes, but I try to do my bit!